To discover the identity of the first of the two plenary speakers we're announcing today, we invite you to turn to your copy of Venus and Adonis, lines 383-6 (Oxford edition). He also features in Henry VI Part II, grazing in Cheapside, and as part of a duo in Titus Andronicus, haling a 'vengeful wagon'. Whether or not he will reprise any of these activities in Stratford-upon-Avon remains to be seen, but it's our pleasure to welcome 'the prince of Palfreys', as Henry V would have it, to this year's BritGrad conference.
Professor Simon Palfrey is the author of Doing Shakespeare (Arden, 2011) and Shakespeare in Parts (Oxford, 2007) in collaboration with Tiffany Stern, and a Fellow in English at Brasenose College, Oxford. Drawing on the philosophy of Leibniz and the close reading of William Empson, his approach to Shakespeare's texts is capable both of exploring the proliferating tensions and potential within a single word or a single cue-space, and of relating that multiplicity of meaning to the physical choices of the actor. He grew up in Tasmania and is currently working on a series of playlets adapting Spenser's Faerie Queen for the setting of pre-colonial Van Diemen's Land. His presentation at the BritGrad conference, 'Shakespeare on the Edge', will explore the possibilities raised by Edgar/Poor Tom in King Lear. 
Perhaps surprisingly, the adjective 'ferny' (in the manner, one presumes, of a fern) is not extant in the Shakespeare corpus, but the second plenary speaker we're announcing today, who is speaking on Friday June 6th, will be familiar to many BritGrad delegates, past and present.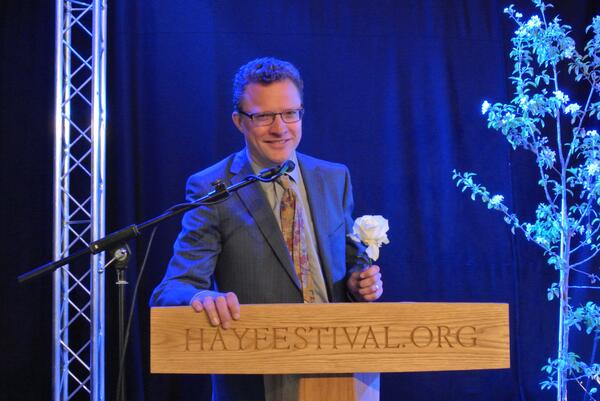 Professor Ewan Fernie is Chair of Shakespeare Studies at the University of Birmingham and co-founder of the ground-breaking MA programme in Shakespeare and Creativity at The Shakespeare Institute, BritGrad's host institution. His creative interests have led to a number of collaborative projects with Simon Palfrey, including Bloodhill, a novel in response to Macbeth. The two are co-editors of the innovative Shakespeare Now! series of 'minigraphs' for Continuum Books. Fernie is the author of The Demonic: Literature and Experience  (Routledge, 2012) and Shame in Shakespeare (Routledge, 2002), and the editor of Spiritual Shakespeares (Routledge, 2005).
Hot on the heels of an inaugural lecture – 'Freetown! Shakespeare and Social Flourishing' – celebrating his appointment at the University of Birmingham, Fernie will be setting Shakespeare alongside Ted Hughes's 'Crow' poems to explore how their response to the darkness in ourselves  can act as a kind of social therapy. The title of his talk, 'Lighten our Darkness', gives us something to cling on to in these biting winter months.