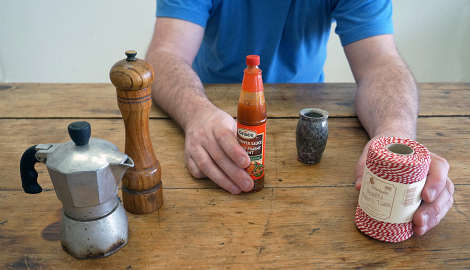 We interrupt our somewhat irregularly scheduled post-BritGrad programming to bring you this message:
Check out this weird and wonderful new take on the complete works of Shakespeare – as told by experimental theatre company Forced Entertainment. 36 plays, 9 days, one meter table top – and a collection on unextraordinary everyday items as stand-ins for characters. 'Complete Works: Table top Shakespeare' live streams every day June 25 – July 4 atforcedentertainment.com – more info and how to watch here: http://ow.ly/OaDcK
Table Top Shakespeare started today!